CONTEST :: EVELYN THOMAS - INFIDELITY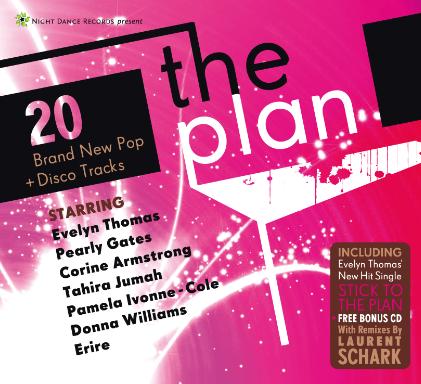 Hi Everyone !
The
Laurent Schark forum
organizes a contest in collaboration with Night Dance Records together with an ensemble of
moderators, managed by Mr. Kylou, with the purpose of awarding the best remixers.
Listen to an extract of the original Laurent Schark Club Mix on
http://www.myspace.com/laurentschark
The rules:
- no bootlegs, no samples of other titles, the production must be 100% genuine.
- respect the original tone key.
- no particular style for the remix.
- your mp3 must be received no later than 28 February 2009 23h59.
- respect the rules of usage on blogs like Myspace, personnal blog, or other forums: avoid to share a complete version by download before the result has been
announced.
- your mp3 should be sent in 192 kbps quality, before the deadline
Your remix will be judged this way :
- the artistic / creative part of the instrumental
- the production respect for the rules of the contest: the use of the original vocal and the respect for the original key, no samples etc.
- the structure: respect for traditional structure of your composition, in its kind
- the overall quality: mixing, good use of software, technic etc. etc.
The jury:
The jury consists of
- Evelyn Thomas (our lead singer -
http://myspace.com/theevelynthomas
)
- The moderators of the forum (4 members)
- Laurent Schark
- Head of Night Dance Records : Soren Jensen
Deadline :
28th February 2009 à 23h59
The prize :
- Distribution by Night Dance Records = contract as an artist / remixer
- Promotion by Djs, Radios, etc.
- The release of "Infidelity" will be distributed digitally and on CD-single.
TO CONCLUDE :
Fill the form on this page :
LINK TO THE SUBSCRIPTION : CLICK HERE

This contest is totally free

The deadline is Feb 28th 2009.
PLEASE YOUR MP3 in mp3 192kbps format, via a website like
www.speedyshare.com
or equivalent to
concours@laurentschark.com
Good luck to everyone.
The Laurent Schark Forum Team.